By: Joylyn Ortiz
Simplifying communication for large fire departments with five or more stations sometimes seems like an impossible task. Because units at large departments run so many calls, the number of messages overwhelm field personnel and can cause responders to miss important information.
Many firefighters turn off dispatch notifications to keep their phones or smart watches from constantly sending unnecessary alerts. However, this prevents them from receiving the messages that matter and slows down response time. What can departments do?
Simplifying Notifications
To deliver the right message, to the right person, at the right time, large departments must use an enhanced dispatch notification program. Choosing a program that delivers dispatch notifications by unit streamlines communication and improves efficiency.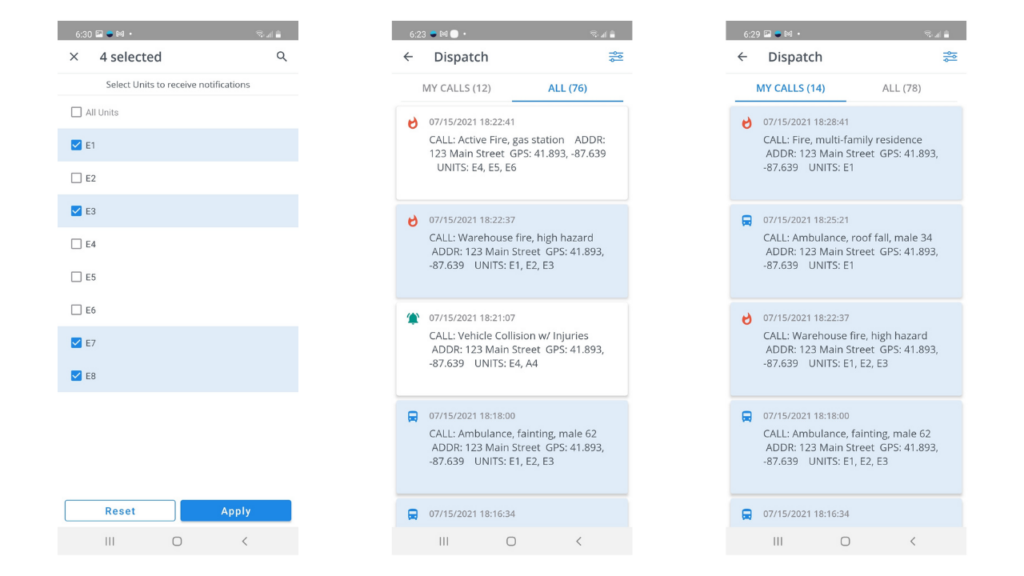 With dispatch by unit, field personnel can select their units and only receive the alerts they need. This means smartphone and smartwatch notifications deliver the messages that matter. As a result, field personnel use their personal devices to receive advance notifications.
Faster Notifications
The best dispatch notification programs deliver advance notifications even faster than station alerting tones. This quickly mobilizes field personnel for incident response and shortens response time. As a result, overall department performance improves.
In conclusion, simplifying communication for large fire departments starts with an enhanced dispatch notification system. To improve your department's response time, look for a program that offers the dispatch by unit feature. Equip your field personnel with the messages that matter.
The FlowMSP mobile app provides dispatch by unit for large fire departments.
Try FlowMSP
Request a Web Demo
A member of the FlowMSP team can walk you through a personal online demonstration of the FlowMSP app. In this one-on-one experience you can outline your department's goals and see how FlowMSP can help.